The Solution.
Each method has its own pros and cons, but what if there was a unique solution that remedies the issues above?
We've got the answer for you.
It's called Pocketsecure.
Pocketsecure is a phone app (available on both iOS and Android) that pairs with our back to base monitoring service, allowing users to arm and disarm their businesses through their mobile phones.
Given that it's 2021 and almost everyone has a mobile phone, it's a clear solution.
But how is it better than 'old-school' methods?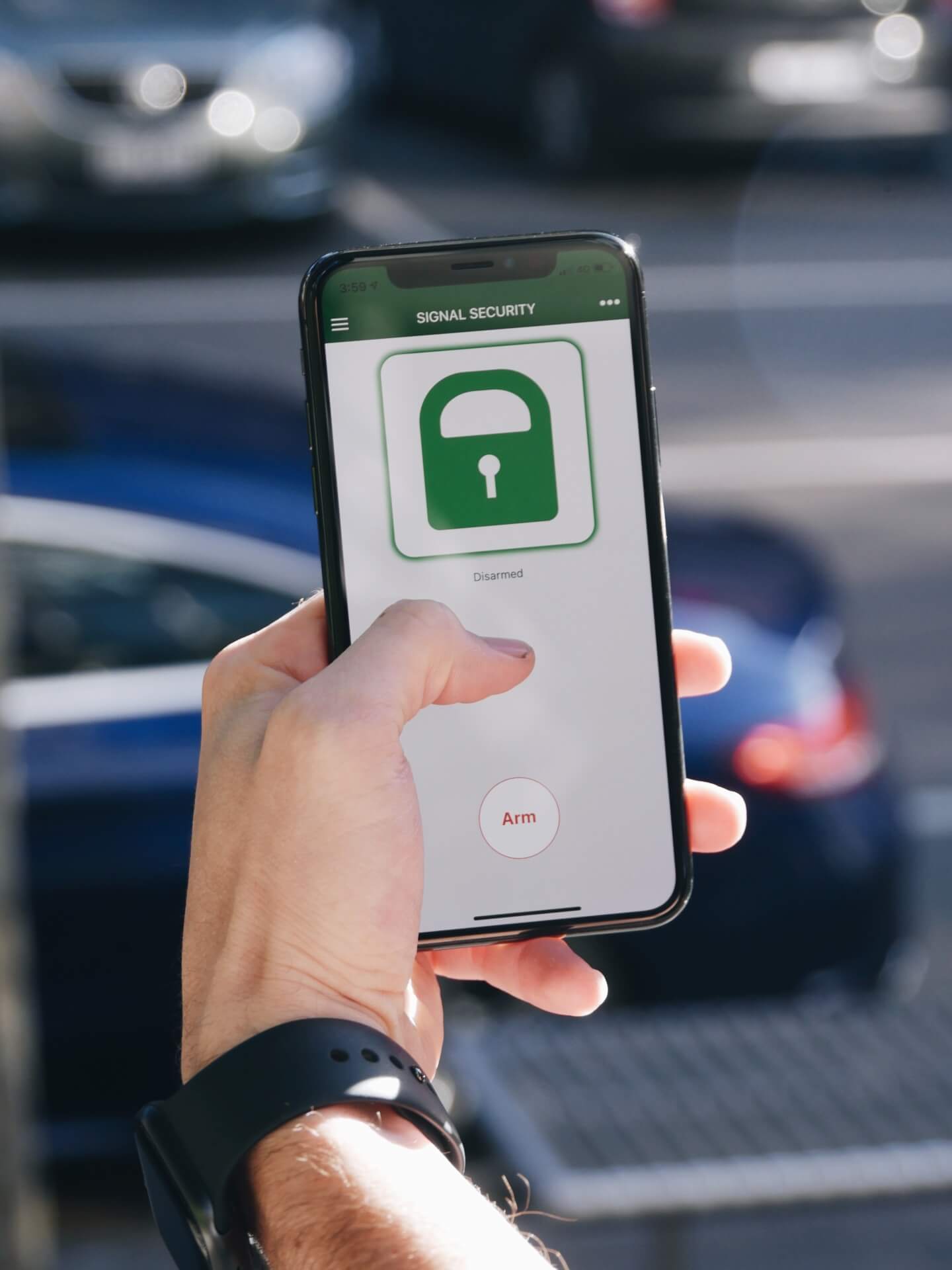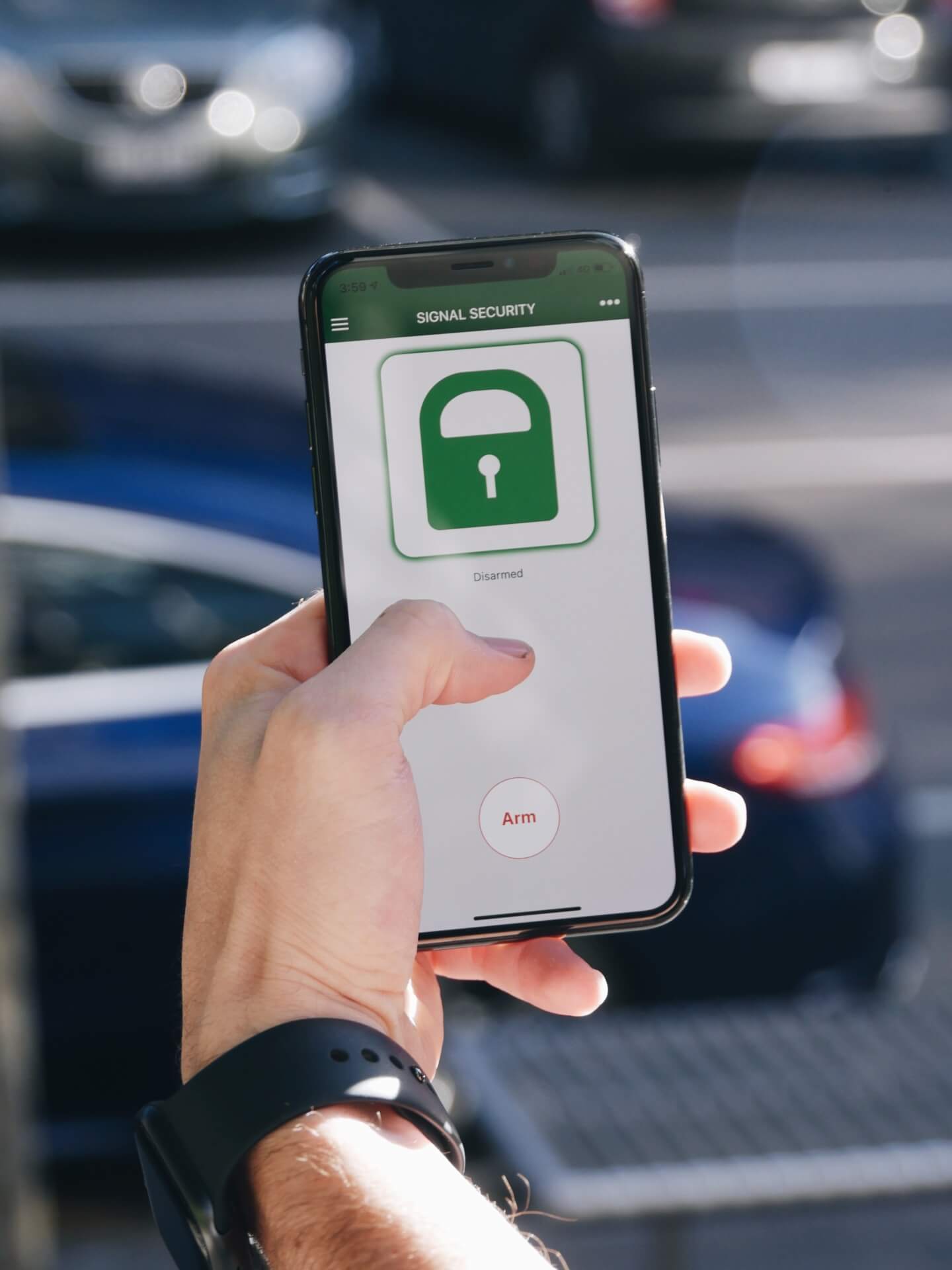 Remote Arming
Well for starters, it enables you to remotely arm and disarm your alarm system through your mobile phone from wherever you are (as long as you have internet connection on your phone of course!).
Can't remember if you armed the store after leaving for the night? Check your phone.
If it's not, simply arm your business from the train, bus, the couch or wherever else you are during your busy schedule.

Easier Staff Management
As mentioned earlier, traditional methods of managing alarm systems and their individual codes can cause a number of problems and introduce a number of vulnerabilities to a business.
Keeping track of staff member user codes is often an arduous and manual task that is very prone to human error and mismanagement.
The introduction of Pocketsecure allows you to view users who have access to the system and when they are arming/disarming the system.
This makes it easy to manage staff in high-turnover retail environments where access needs to be given or revoked at the click of a finger – provides managers with a clear list of who has access and who doesn't.

Multi-Site Capabilities
Have multiple business sites? Multiple stores? Perhaps multiple warehouses?
All with their individual alarm systems?
Well from the one app, and the one account, you'll be able to easily manage all your sites efficiently and effectively.
Our team will be able to help integrate all your systems to avoid confusion when it comes to arming and disarming multiple sites with different systems. This saves you from having to remember a number of different codes or arming methods.

More Secure
The ultimate goal of a security system is to keep yourself, your employees and your business safe and secure.
With an integrated arming app such as Pocketsecure, you will only be making your system more secure.
How?
Referring back to our initial point, codes can often get mismanaged or irresponsibly shared, resulting in system and business vulnerabilities.
By allocating each person an account, you'll have complete visibility over your whole business, who uses the alarm, and/or when.
Have a disgruntled ex-employee? Simply delete their Pocketsecure access without having to worry about what codes they might have access to or may perhaps know.